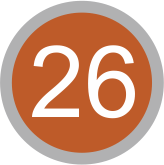 Hotel Thalassa
9 studios with air-conditioning, bath, heating, kitchenette, radio/stereo system, telephone and TV
3 suites with air-conditioning, bath, heating, kitchenette, radio/stereo system, telephone and TV
1 VIP Suite
The new Thalassa Hotel is situated in the main village of the island of Astypalea and is built on the rocks at the edge of the sea, overlooking the marina. The hotel and its terraces have a magnificent view of the deep blue sea and the bay, as well as an excellent view of the impressive fortress and the Chora - the old village. It has an ideal location at the harbor area of the village Pera Gialos, close to restaurants, cafes, shops and harbor-life.
The design of the hotel reflects the traditional Astypalean architectural style and its interior has been completed to a luxurious standard. Suites and studios are very spacious, each with a beautiful sea-view and large balcony, comfortable kitchen and bathroom, telephone, TV, radio, central heating and air-conditioning. Continental breakfast is included in the room-rate.
The hotel provides airport and port shuttle, private car-parking facilities, easy access to the adjacent beach, transport to other beaches, wheelchair-access, snack restaurant, coffee shop, games-room and internet-corner.

Hotel Thalassa

Pera Gialos

GR-85900 Astypalaia

Greece
Phone
+30 22430 59840
Fax
+30 22430 59841
Offseason Phone
+30 210 6131416
Offseason Fax
+30 210 8048367
E-mail
Internet
Owner
Stelios Minas & Co
Low season
1.5. - 15. 6.
D/B Studio 65 plus 6% VAT
T/B Studio 75 plus 6% VAT
Suites 105 plus 6% VAT
VIP Suite 120 plus 6% VAT
Middle season
D/B Studio 80 plus 6% VAT
T/B Studio 95 plus 6% VAT
Suites 120 plus 6% VAT
VIP Suite 135 plus 6% VAT
High season
D/B Studio 100 plus 6% VAT
T/B Studio 115 plus 6% VAT
Suites 140 plus 6% VAT
VIP Suite 155 plus 6% VAT
All prices in Euro!

the view to castle