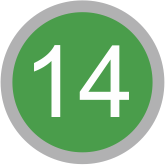 Mouras Studios
7 studios for 2-3 persons with bedroom, bathroom, kitchen, TV and air condition
The small and cosy seaside complex consists of 7 independent white washed studios built right before the sea (just 3m from the beach), with a direct and infinite view to the open sea, to Livadi coastline and the nearby islets. Elegance meets traditional architecture, privacy meets comfort, open sea meets natural landscape. This naturalistic blend is also evident in the open garden area, with the organic planting and relaxation points available to all guests.
THE STUDIOS EXPERIENCE
- Family Studios
- Seaside Studios
- Gardenside Studios
- Exclusive Studio
AMENITIES & COMFORT
- Bath Amenities, Bathrobe, Bath Towels, Hairdryer
- Bathrooms with Shower
- Iron and Ironing Board
- Fully Equipped Kitchen with Refrigerator, Filter Coffee Maker, Water Heater, Toaster
- Dining Table, Dinnerware Set, Cutlery and Cooking Utensils
- Writing Desk, Closet, Sitting Area
- Safe Deposit Box, Alarm Clock
- Private Balcony with a Wooden Swing (in Exclusive Studio)
- Private Terrace with Sitting Area
- TV set, Cable-Satellite TV, Movie & Sport Channels
- High-speed free WiFi Internet Access
- Individually Controlled Air Condition
- Non-smoking rooms available
MOURAS STUDIOS
Μικρό, φιλικό και παραθαλάσσιο συγκρότημα από 7 αυτόνομα στούντιο, χτισμένο ακριβώς μπροστά στη θάλασσα (μόλις 3μ. Από την παραλία), και με μοναδική θέα προς τη θάλασσα και τον κόλπο του Λιβαδίου. Η κομψότητα συναντά την παραδοσιακή αρχιτεκτονική, η ιδιωτικότητα συναντά την άνεση, η θάλασσα συναντά το φυσικό τοπίο. Ανακαλύψτε τον κήπο στο κέντρο του συγκροτήματος, με τις βιολογικές καλλιέργειες και τους χώρους χαλάρωσης για τους επισκέψτες μας.
ΔΙΑΘΕΣΙΜΟΙ ΤΥΠΟΙ
- Family Studios
- Seaside Studios
- Gardenside Studios
- Exclusive Studio
ΑΝΕΣΕΙΣ & ΥΠΗΡΕΣΙΕΣ
- Προϊόντα Περιποίησης, Μπουρνούζια, Πετσέτες, Σεσουάρ
- Μπάνια με Ντουζιέρες
- Σίδερο και Σιδερώστρα
- Πλήρως εξοπλισμένη κουζίνα με εστίες, ψυγείο, καφετιέρα, βραστήρα, τοστιέρα
- Τραπεζαρία, πλήρες σετ σερβίτσια και συσκευές μαγειρικής
- Γραφείο, ντουλάπες
- Χρηματοκιβώτιο, Ξυπνητήρι
- Ιδιωτικό βεράντα με τραπέζι και καθίσματα
- Ιδιωτική βεράντα με ξύλινη κούνια (στο Exclusive Studio)
- Καλωδιακή τηλεόραση (κανάλια Movie & Sport)
- WiFi πρόσβαση στο Internet
- Κλιματισμό
- Δωμάτια μη καπνιζόντων
Studios Mouras

Livadi

GR-85900 Astypalaia

Greece
Phone
+30 22430 61127 or 61227
Mobile phone
+30 697 2453571
Fax
+30 22430 59848
Internet
E-mail
Owner
Maria Manolaiki
outside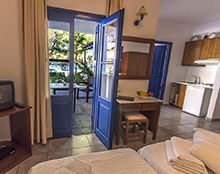 inside