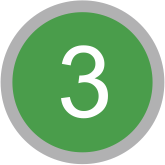 Astra Studios
9 studios for 2-5 persons with bathroom and kitchen
Astypalaia awaits you. The lovely island at the heart of the Aegean Sea offers you the holiday of your dreams. The mediviel castle with its quiant white houses, the wonderful beaches, the hospitable islanders and the traditional tavernas with home-cooked dishes and fresh fish are all unforgettable.

Set in verdient Livadi beside the sea, just 2.5 km from the main village, is ASTRA, a modern complex of apartments-studios, the perfect place to stay.

The spacious, pleasantly furnished rooms are provided with private bathroom (shower), kitchen facilities, telephone and a lovely veranda. ASTRA stands in a delightful garden of blossoming flowers

Romantic strolls along the shore or to the lake, excursions on foot or by boat, swimming at Livadi beach or another of the island's many wonderful beaches, fun and laughter late into the night in the bars and discos. These are just some of the ways to enjoy your stay.

Astipalaia is the island for this year's vacation, and ASTRA the ideal accommodation. We are sure you'll be back again and again.
Astra Studios

Livadi

GR-85900 Astypalaia

Greece
Phone
+30 22430 61381
Phone
+30 22430 61270
E-mail
Owner
Virginia Angelidi